ABOUT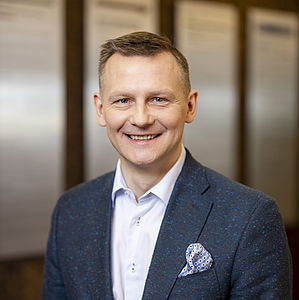 Ain Aaviksoo
Ain Aaviksoo, MD MPH is the Chief Medical Officer of Guardtime Health.
Prior to this he worked as Undersecretary for E-services and Innovation for the Estonian government overseeing the digital transformation and innovation of healthcare, labour and social matters.
Dr Aaviksoo obtained MD from University of Tartu and MPH from Harvard University.
He has earlier work experience as a physician, senior level civil servant, international level consultant on large system transformation and technology adoption in healthcare, health policy researcher, CEO of public policy think-tank Praxis and as a health-tech entrepreneur.
Dr Aaviksoo has published over 20 peer-reviewed articles and contributed to several book chapters on health policy and e-health, he also regularly presents as invited keynote speaker on digital services and healthcare innovation at international events. He lectures at various universities on innovation and technology in healthcare.