ABOUT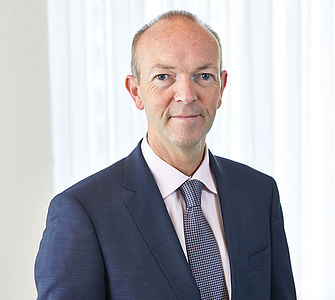 CRAIG JOHNSTONE
Dr Craig Johnstone was appointed Chief Operating Officer of Evotec on 1st January 2019. Craig joined Evotec in May 2012 as SVP Drug Discovery and Innovation Efficiency. From April 2015, Dr Johnstone was Directeur General and Site Head, Evotec France and from January 2017, he was appointed Global Head, Integrated Drug Discovery. Dr Johnstone is a successful drug discovery leader with over 20 years' experience particularly in the areas of diabetes, inflammation and oncology.
Between 1994 and 2012, Dr Johnstone served in a number of project, function, matrix and leadership roles at AstraZeneca, Prosidion and Rapier Research where he led teams and groups which discovered numerous candidate drugs for clinical development including AZD1656 which reached PhIIb for Type II Diabetes. During this time, Dr Johnstone also developed expertise in LEAN-inspired process excellence in drug discovery and developed a keen interest in the interface between creativity, innovation and process improvement to deliver the highest performance drug discovery, advising teams and implementing multi-site, international change initiatives to drive performance.
Craig is a Fellow of the Royal Society of Chemistry and Chartered Chemist (FRSC CChem), holds a BSc in Chemistry and a PhD in organic and organometallic synthesis, and is an accredited LEAN Sigma Black Belt. He has published more than 70 patents and papers in drug discovery, medicinal and synthetic chemistry, innovation and LEAN methods applied to the inventive processes of drug discovery.